I think everyone agrees — 2020 sucked! It was the hottest mess of hot messes of a year. So why is this post subtitled, "The Year of Silver Linings"? Because as I reflected on the year and what I wanted to write about, I realized that pretty much every gray cloud of 2020 had a silver lining.
Let's start with the obvious: COVID-19.
Gray cloud: schools closed. Clearly unprecedented. Something I surely never, ever expected to happen in the course of my career. When schools closed in March, my mind was simply reeling. It was surreal, working from home every day. When we had the chance to get back into the schools near the end of the school year to close up our spaces, it was eerie, with everything having been frozen in time. Dates written on whiteboards, supplies left on desks, decorations on walls and doors. Having the pick up day at the end of the year with kids in cars with their parents was so strange and sad somehow. It was like all of us in education couldn't believe this was our current reality.
Silver lining: the camaraderie I felt with my colleagues. It was comforting knowing there was a group of people I could bond with, who could understand exactly how difficult trying to teach kids from home actually was. We were all united in our efforts to do right by our kids, and we all were able to laugh and cry together, even if it was virtually. I am still so incredibly proud of the extraordinary work my colleagues did (and are actually still doing) to ensure the students in our district had the best possible experience, both educationally and socially.
Silver lining: the comforts of home. While working from home, I got to be with my dogs and my husband. I got to sleep a little bit later. I got to wear super comfy clothes each day.
Gray cloud: my husband, my daughter, and my future son-in-law got COVID. Becky and Ben came down with it pretty much at the exact same time. Jim came down with it, too. We are all pretty sure we knew where Becky and Ben got it, but no clue where Jim picked it up.
Silver lining: none of them had a serious case. Becky and Ben never had anything more serious than some body aches; Jim never had anything more than a stuffy nose. And I have also managed to avoid getting it (unless I have had it and have been asymptomatic). Hearing about how many people have had serious cases of COVID and how many people have actually died from it makes me grateful beyond measure that my family was fortunate enough to have mild cases.
Gray cloud: quarantining. Stay-at-home orders and voluntarily avoiding being around people has meant I don't get to see some people, like my mom or my brother and his family. In fact, I have not hugged my mom since March. It can be pretty emotionally draining to be away from those you love.
Silver lining: quality time with the hubs. We have enjoyed binge watching TV shows together and playing cards as well as doing some cleaning projects around the house.
On to other gray clouds and their silver linings:
Gray cloud: Larry and Cathy leave me. My dearest friends moved to Key West this year. These are people I love like family, and their moving has left a hole in my heart. I miss them so much every damn day.
Silver lining: travel. Jim and I have managed to get 3 trips this year to visit them in Key West. We have a reason to get there as often as possible now, and because they live there, they show us all sorts of great new places to visit, places we would have never thought about if not for their experience. Plus they are happy, so I am happy for them.
Gray cloud: neuropathy. I still have pretty significant numbness, especially in my left foot. I really thought I would be back to 100% this year, but alas, I am not.
Silver lining: lots of normalcy. I am now able to drive normally — no hand controls. I don't have to wear leg braces. I don't have to use a walker or a cane. I go to the gym and go to boxing, and I can do most of the things I want to do to be active.
2020 is ending, and I am so glad for that! I am very much looking forward to 2021. The biggest event is my daughter's wedding. I am also looking forward to getting a COVID vaccine as soon as I can, taking more tripe to Key West, and continuing to work on my recovery.
Happy New Year, my friends!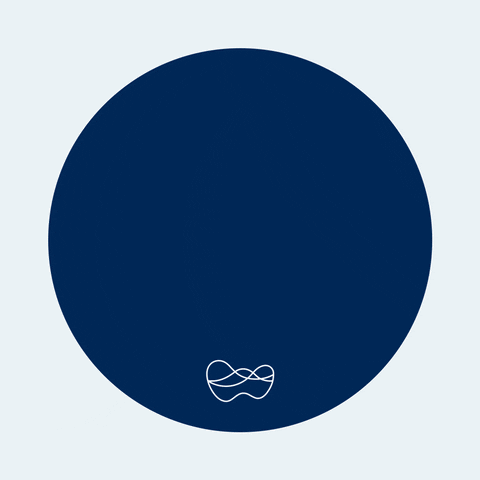 via Wintershall Dea on GIPHY